Rhos y Gwaliau 2023
Friday 17th March
Well what a way to finish the week…
It was time for the hill trek: an activity where the children had to navigate themselves back to the centre using their own maps. As always, this presented the challenge of the children collaborating together and working as a team in order to decide the route up hills, through woodlands and avoiding the sheep! The children really embraced their independence and were rewarded with a zip wire back at the centre. After all the kit was collected, dinner had been eaten and suitcases had been packed, everyone enjoyed an evening of games.
Year 6 have had a fantastic week and are so excited to share all their stories with you all when they get back tomorrow.
We'll let you know when we're leaving and will keep you updated on our ETA tomorrow.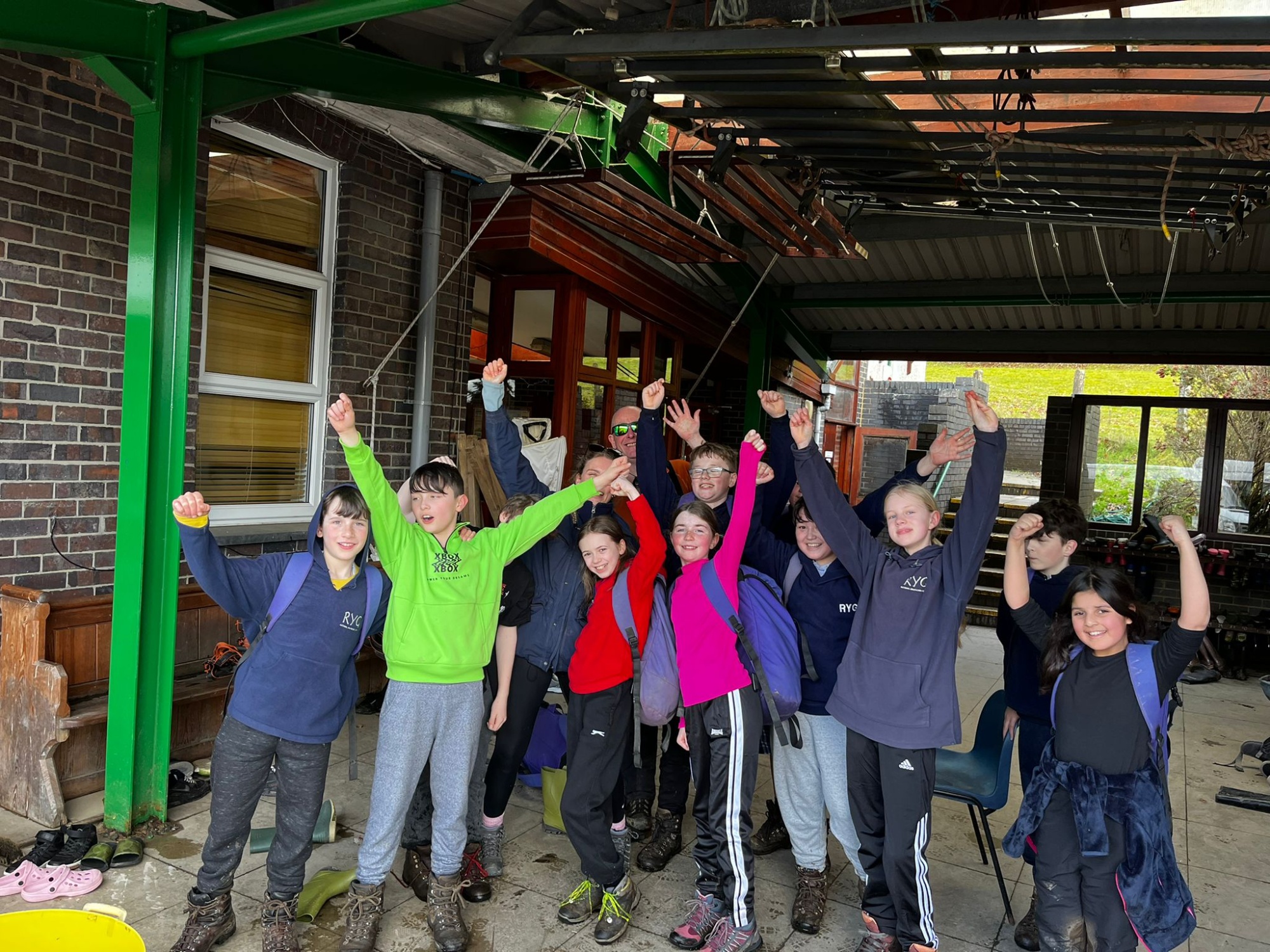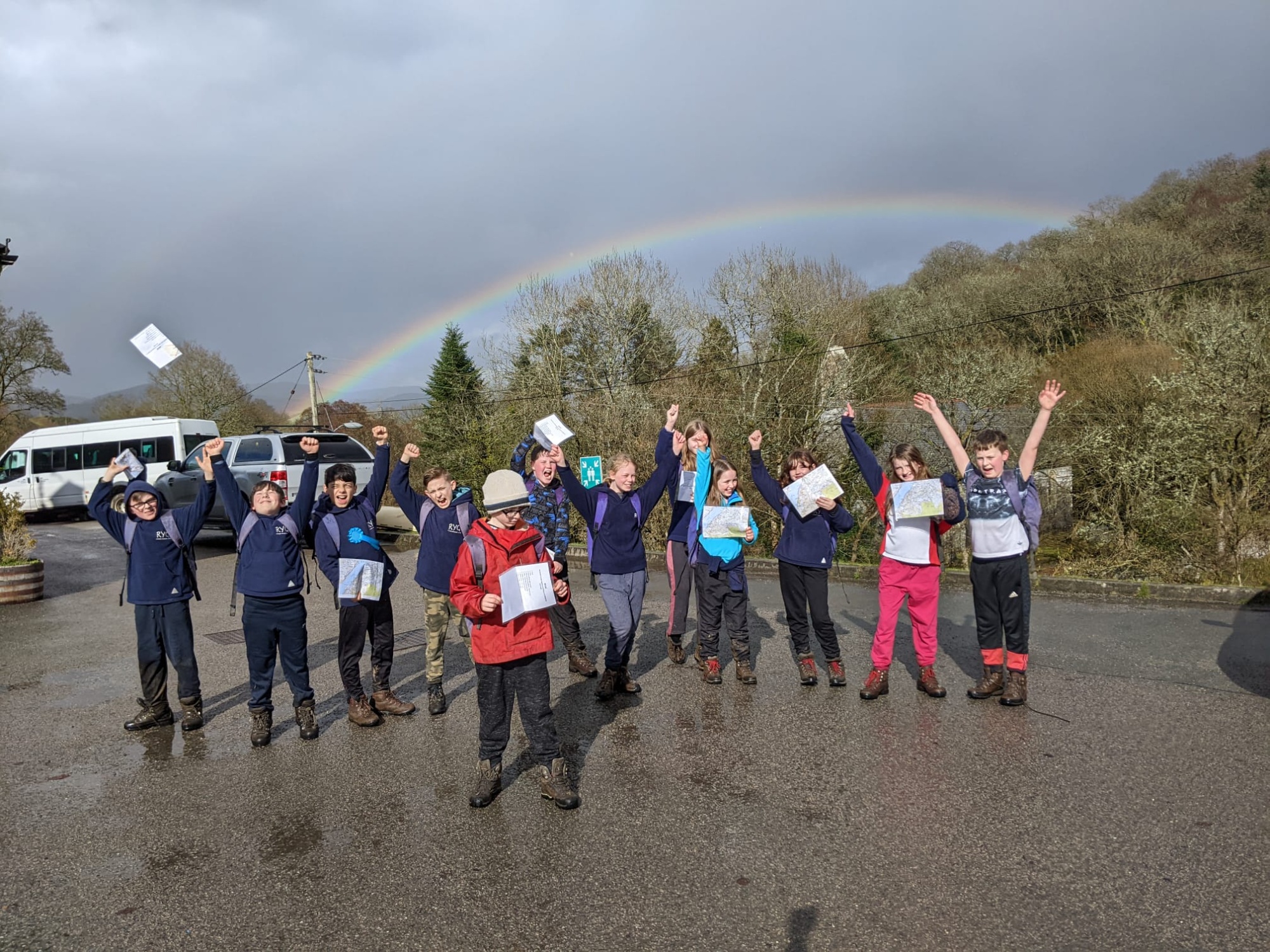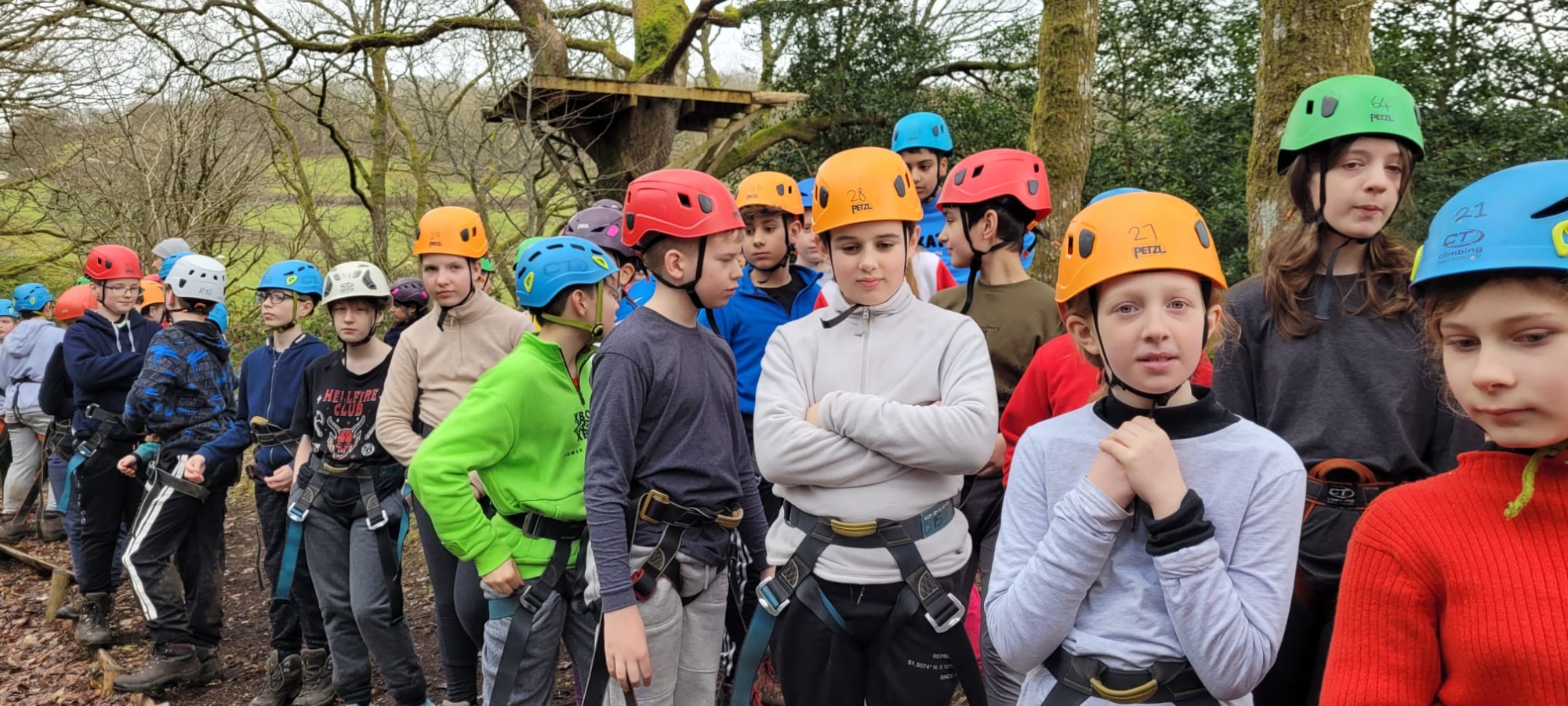 Thursday 16th March
Thursday has been another exciting day for us all in North Wales.
It was time for the infamous gorge walk for many of the groups today. Children (and teachers!) scrambled their way up the river - powering through rapids and climbing up, over, and through many of the boulders. Some children even took on a waterfall jump at the end, giggling and smiling the whole time!
Another highlight of the day was the stream study, where the children were able to find a range of creatures living in the local waters. The Via Ferrara climb was also braved again and some children even chose to climb the circuit more than once! It is quite clear we have some real daredevils on our hands!
Back at the centre, we all enjoyed another home-cooked feast and finished the evening playing the egg drop game!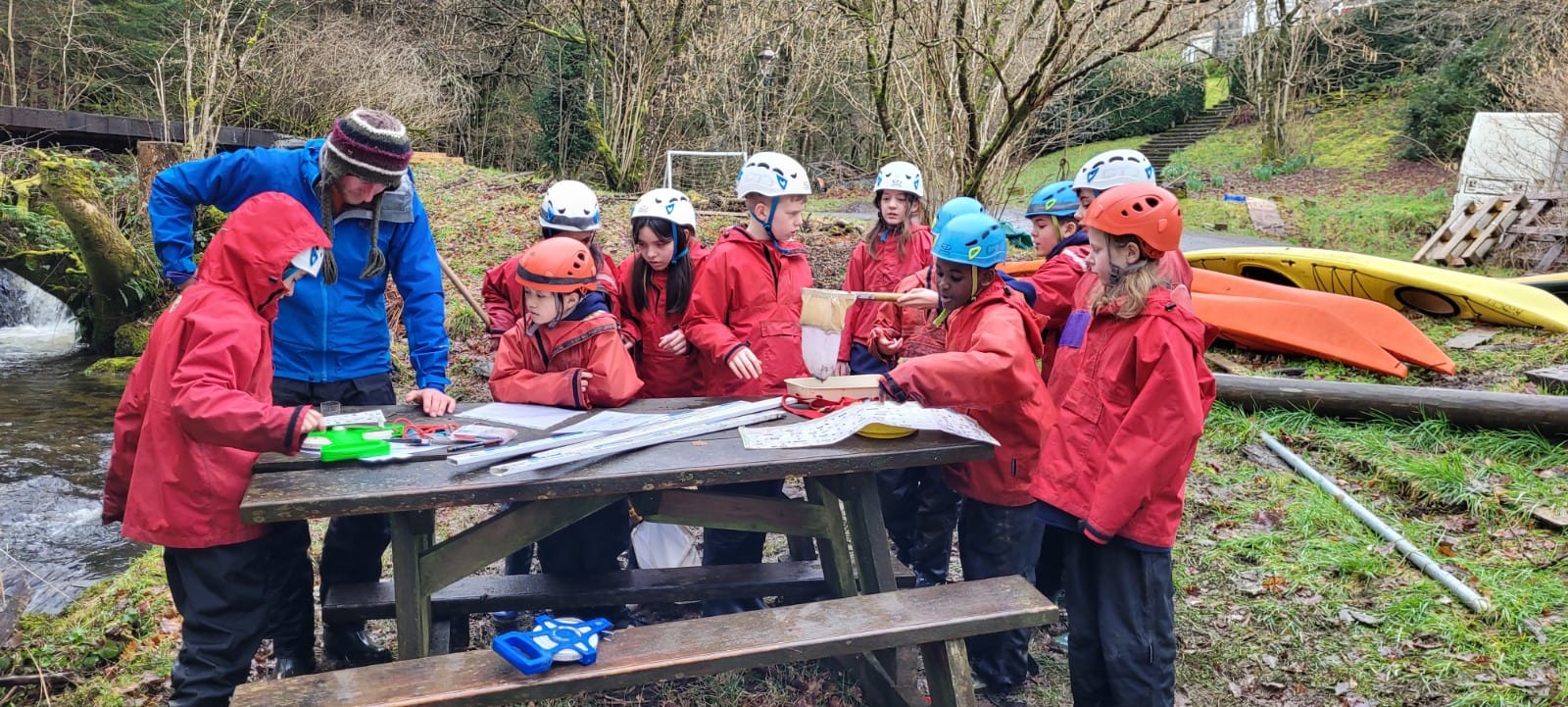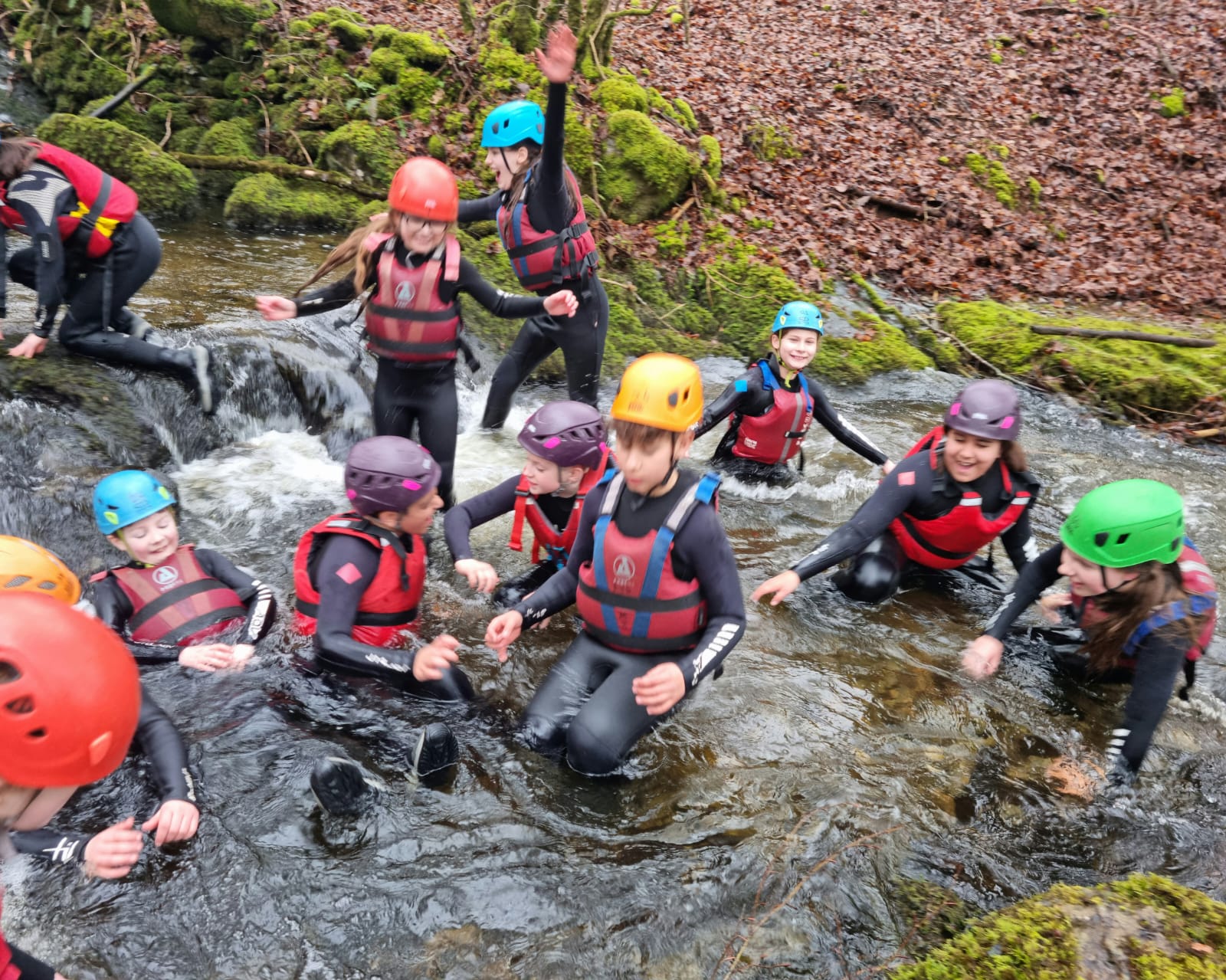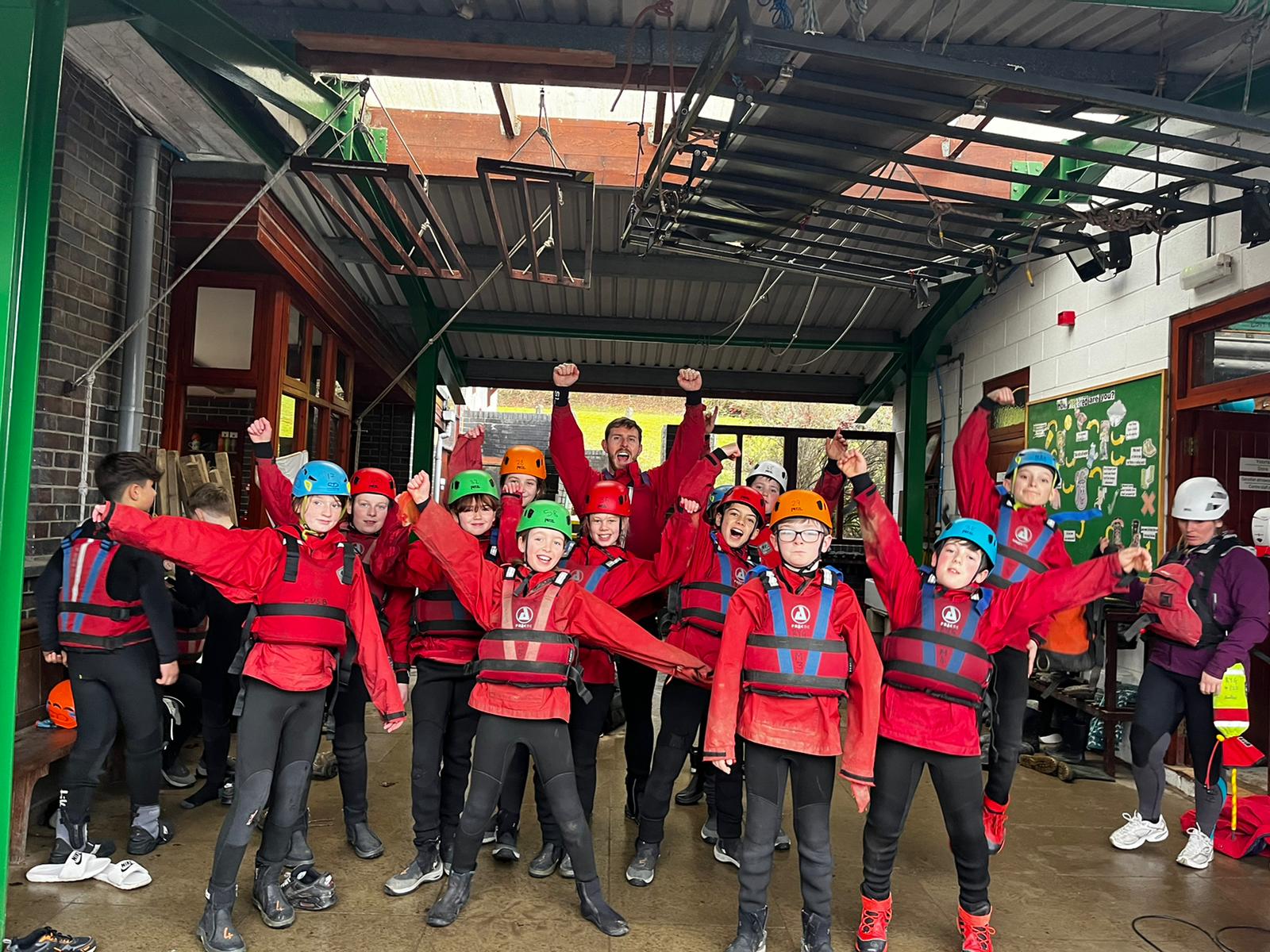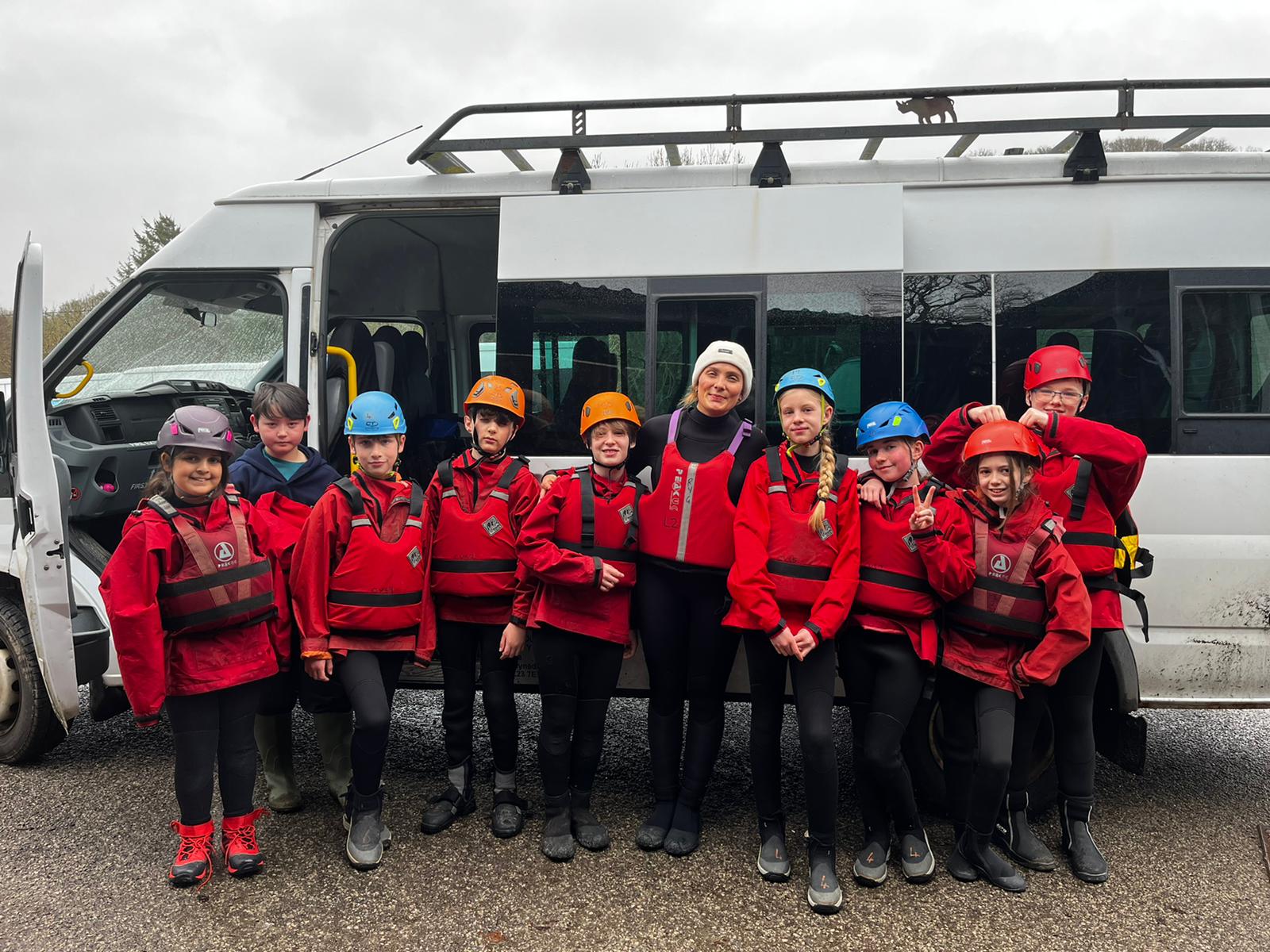 Wednesday 15th March
As we reach the half-way point of our trip, another day of adventures draws to a close...
Some children battled fresh snowfall on an exhilarating mountain climb; pushing themselves further than they thought they could in order to reach the summit. Others canoed across Lake Bala to treats of marshmallows cooked over a fire. The afternoon brought about a river study for some groups, where they spent time studying the flow of water and the diversity of species in the gorge. Another group had a huge amount of fun sliding down waterfalls and swimming along in the rapids of the gorge itself!
A delicious roast dinner and pyjama film night set the children up nicely for an early night.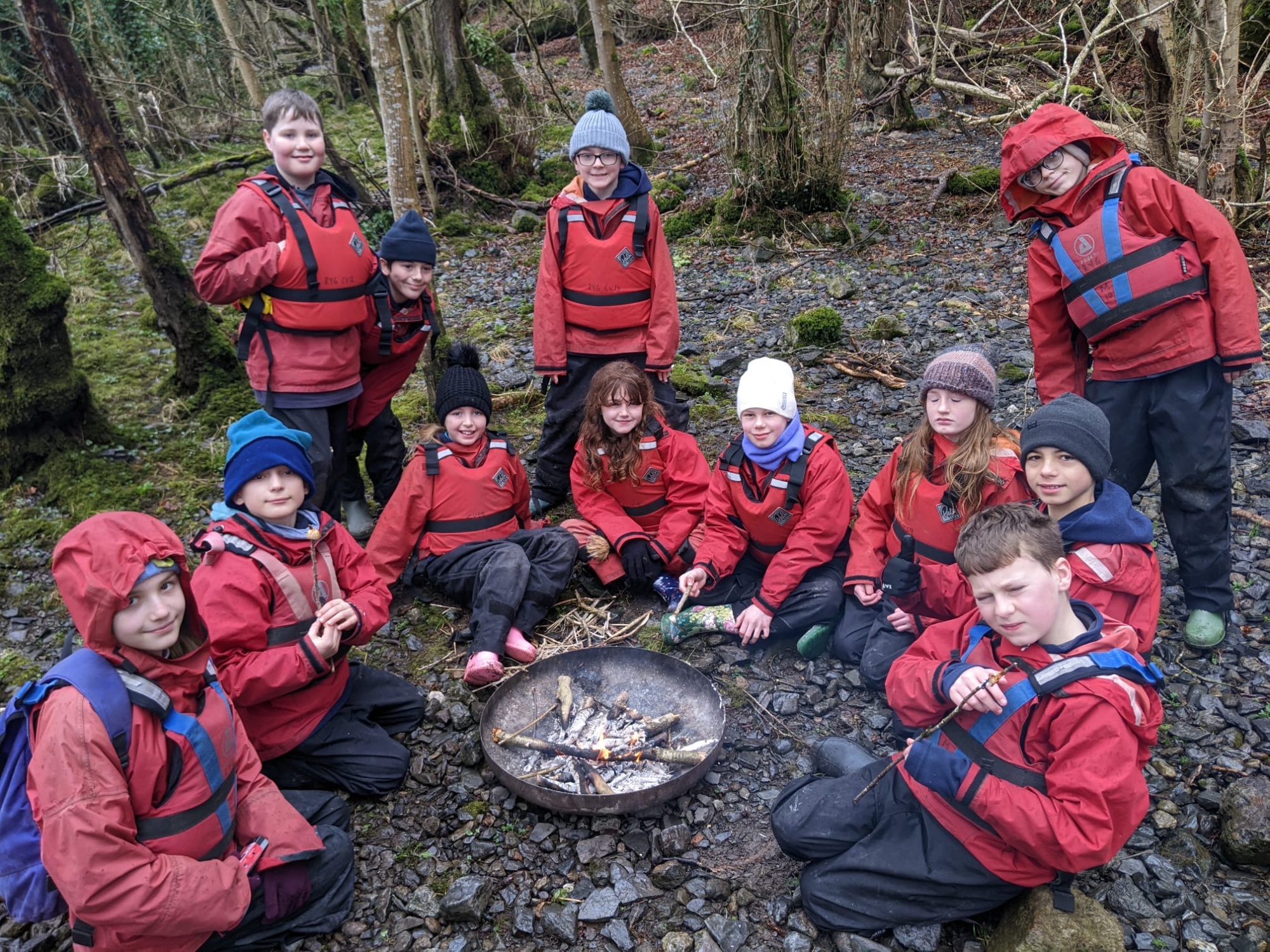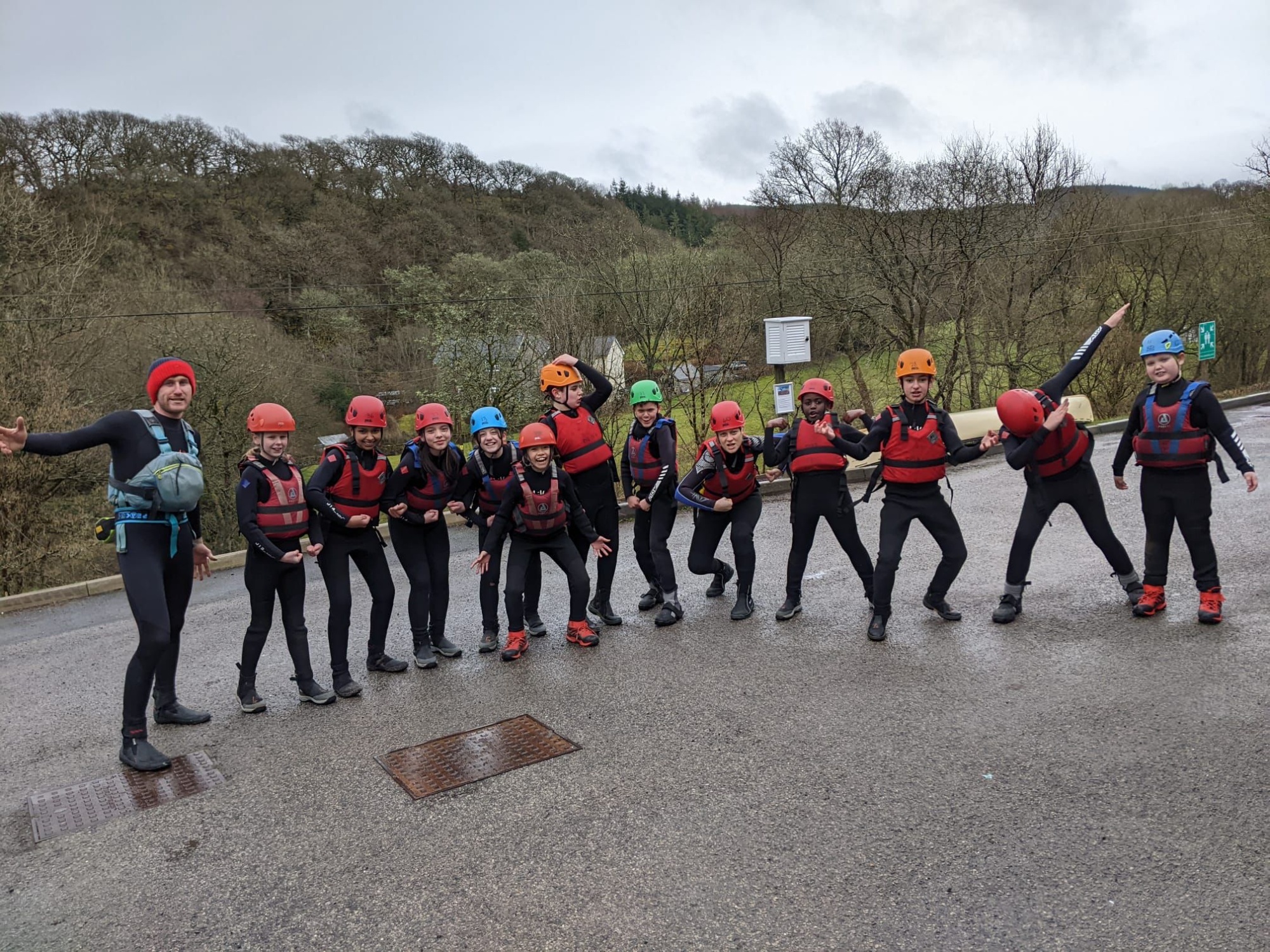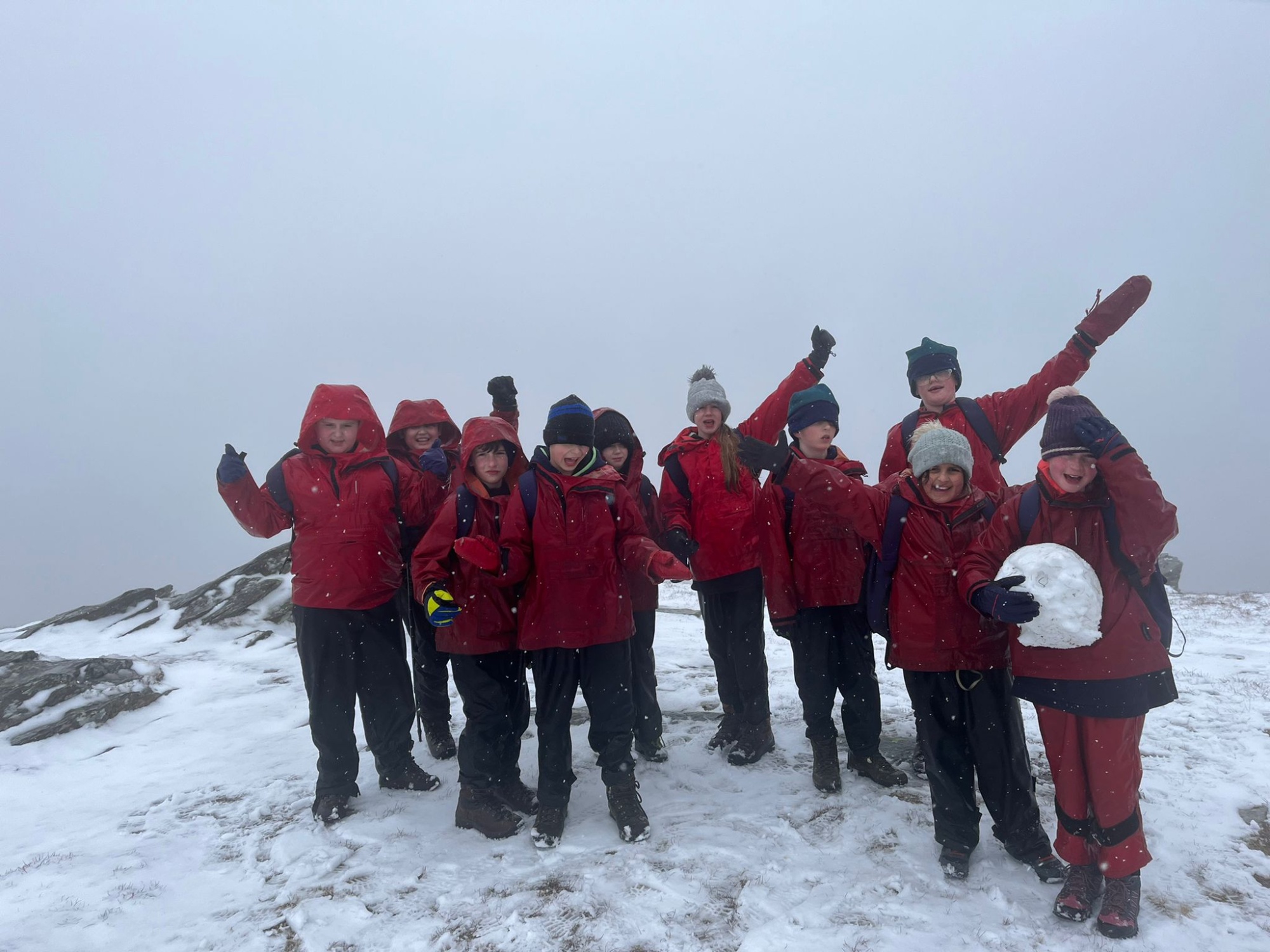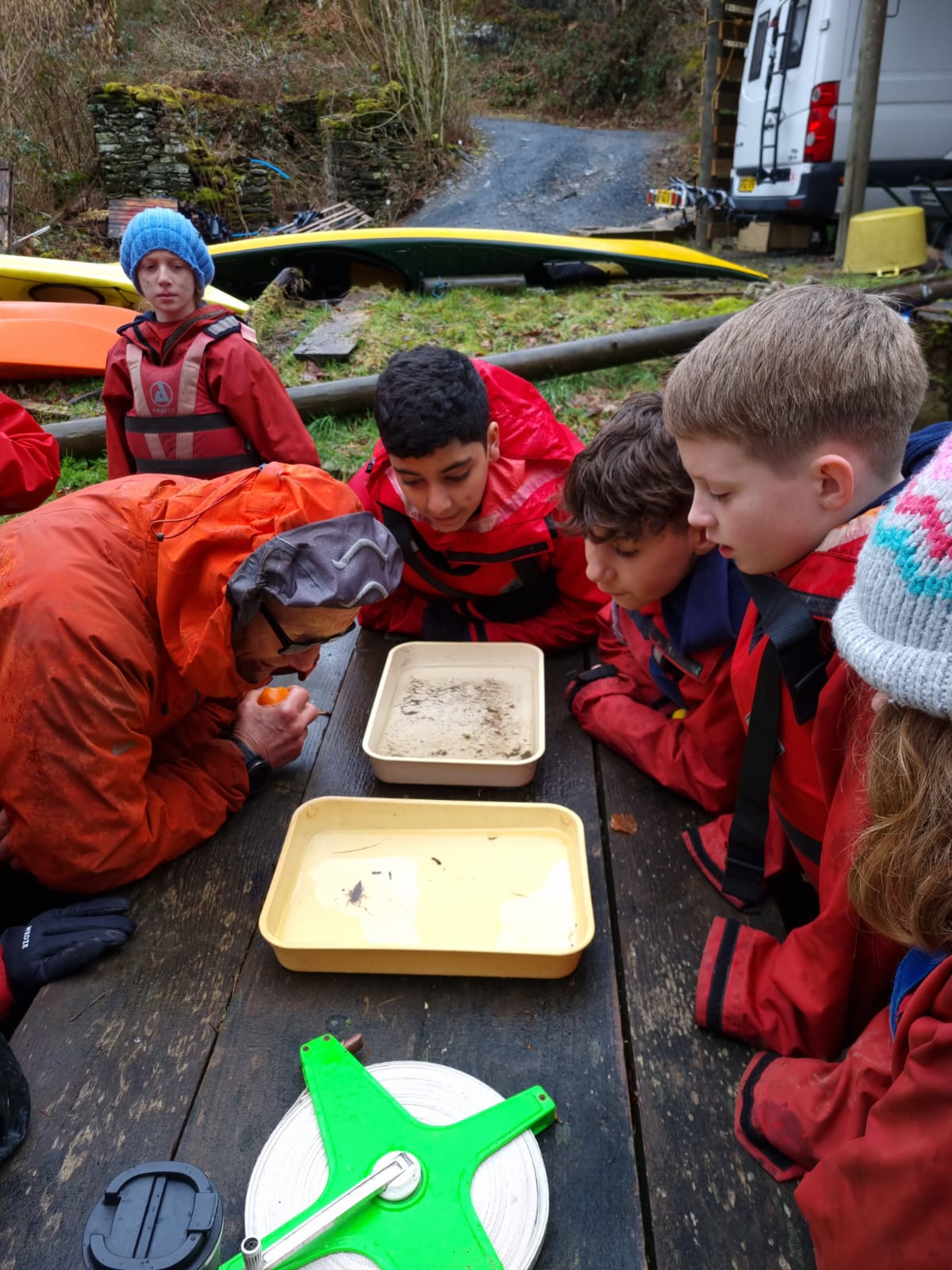 Tuesday 14th March
Today was another fantastic day in the Welsh mountains. Some groups climbed to the summit of Moel-Y-Hydd (which is a cracking 648m above sea level) facing all of the elements on their way. The rain, sun, hail, sleet, snow, and wind could not stop the children as they scrambled and climbed their way to the top. Alongside this, another group took on the elements in canoes on lake Bala. Fighting the currents, they safely arrived in some woodland to enjoy a bit of popcorn made on a fire. Their day was finished with some via Ferrara style climbing up the side of a cliff. A delicious dinner and some code-cracking at the centre finished off the day nicely.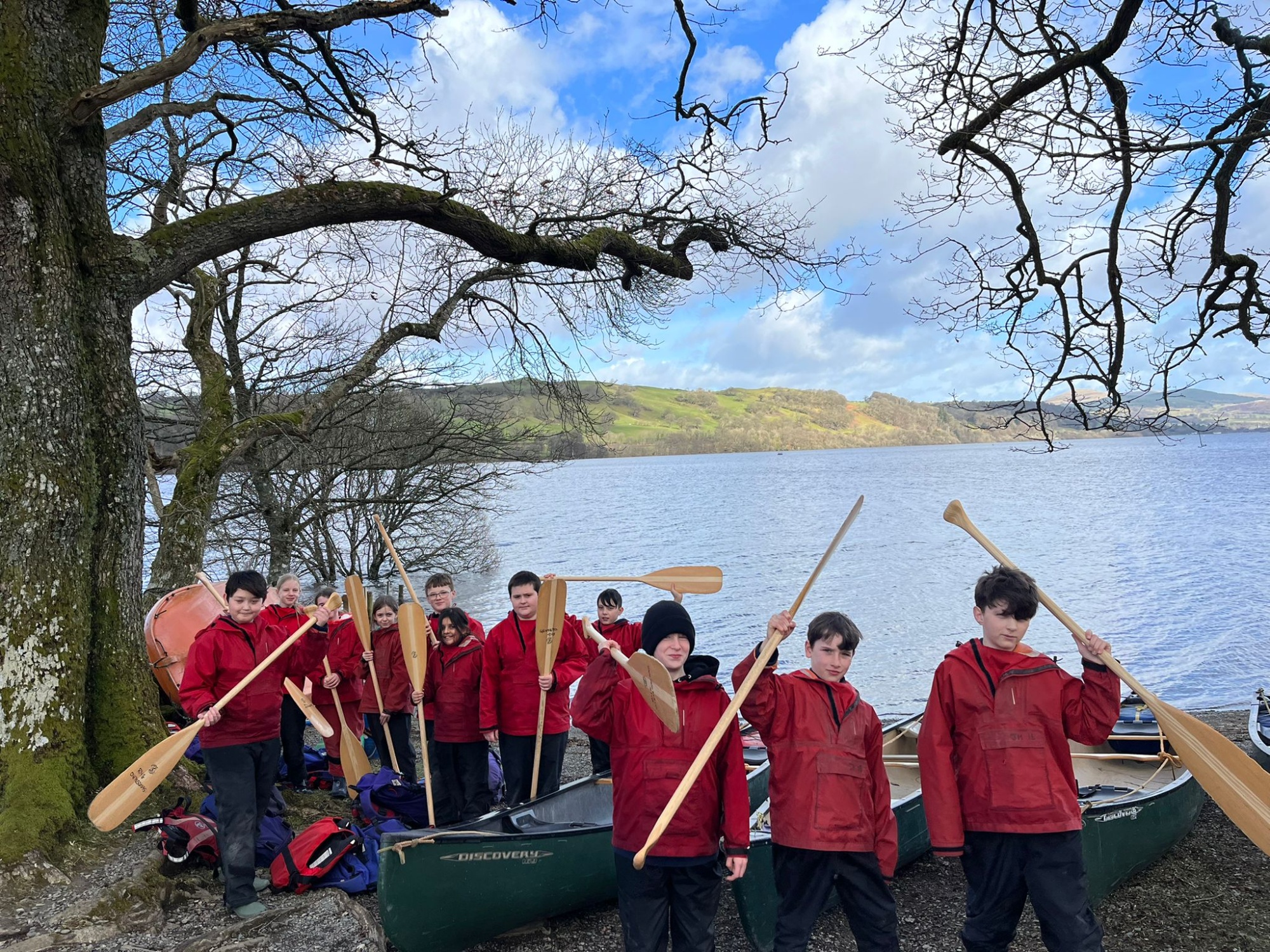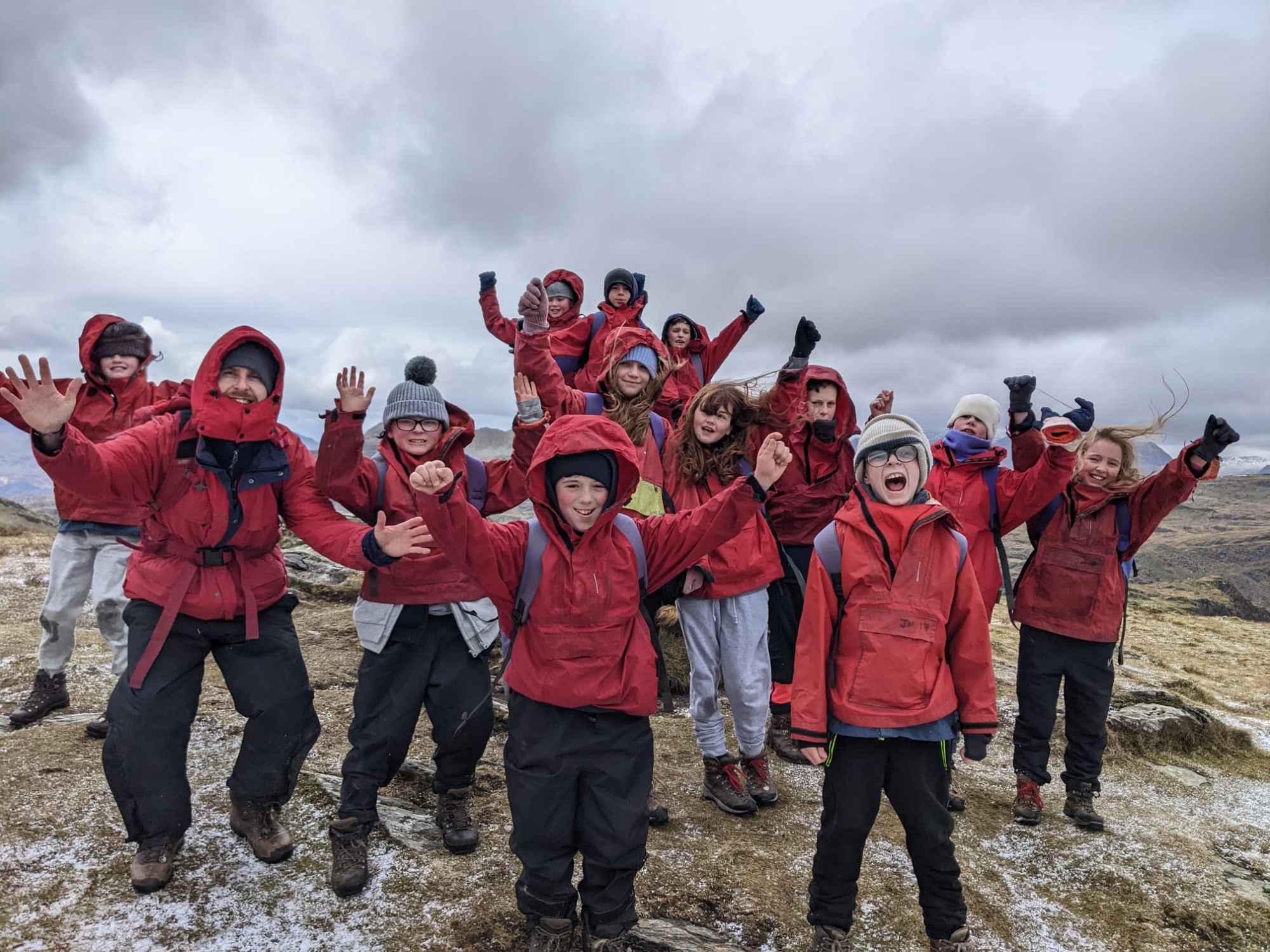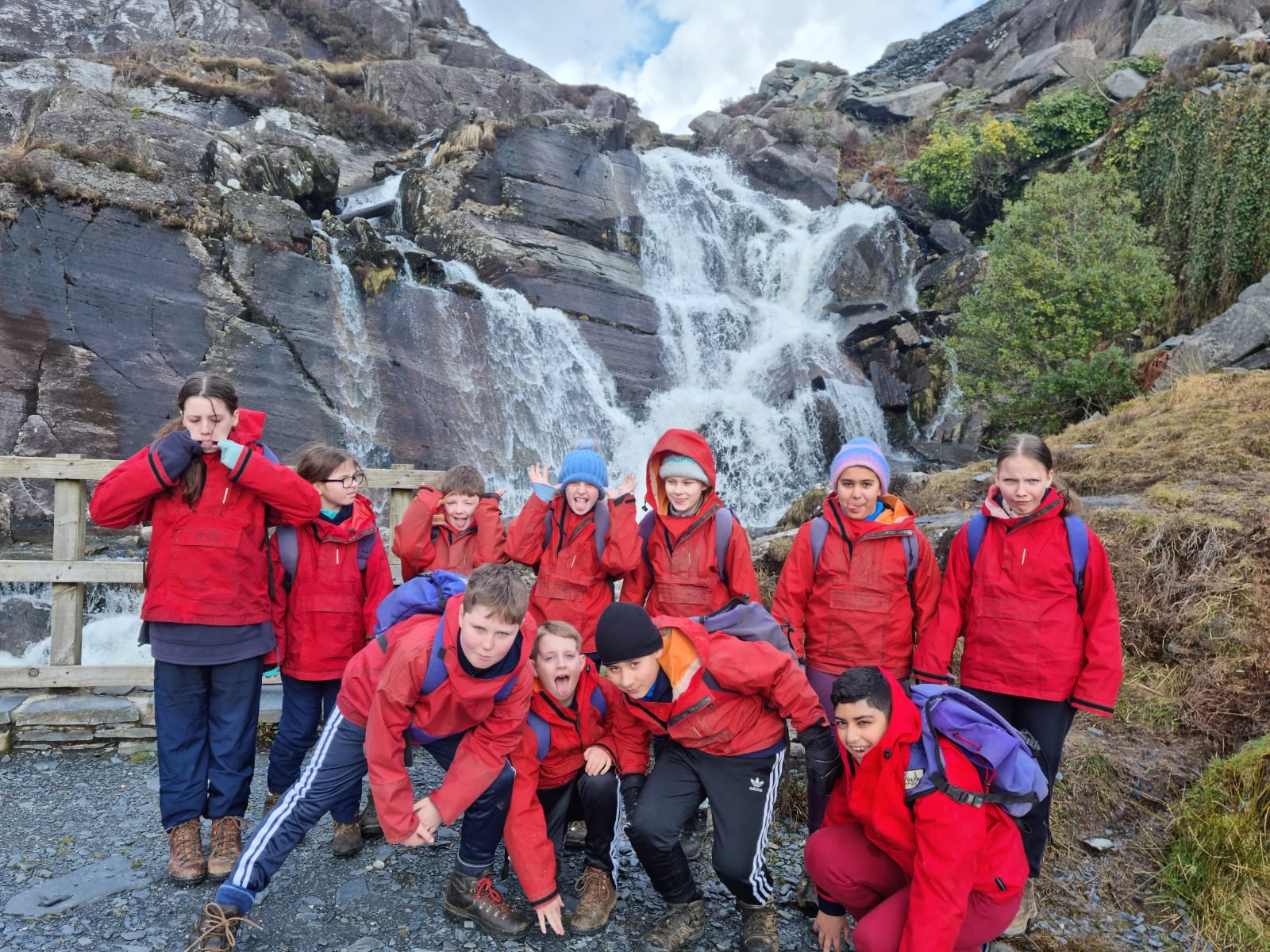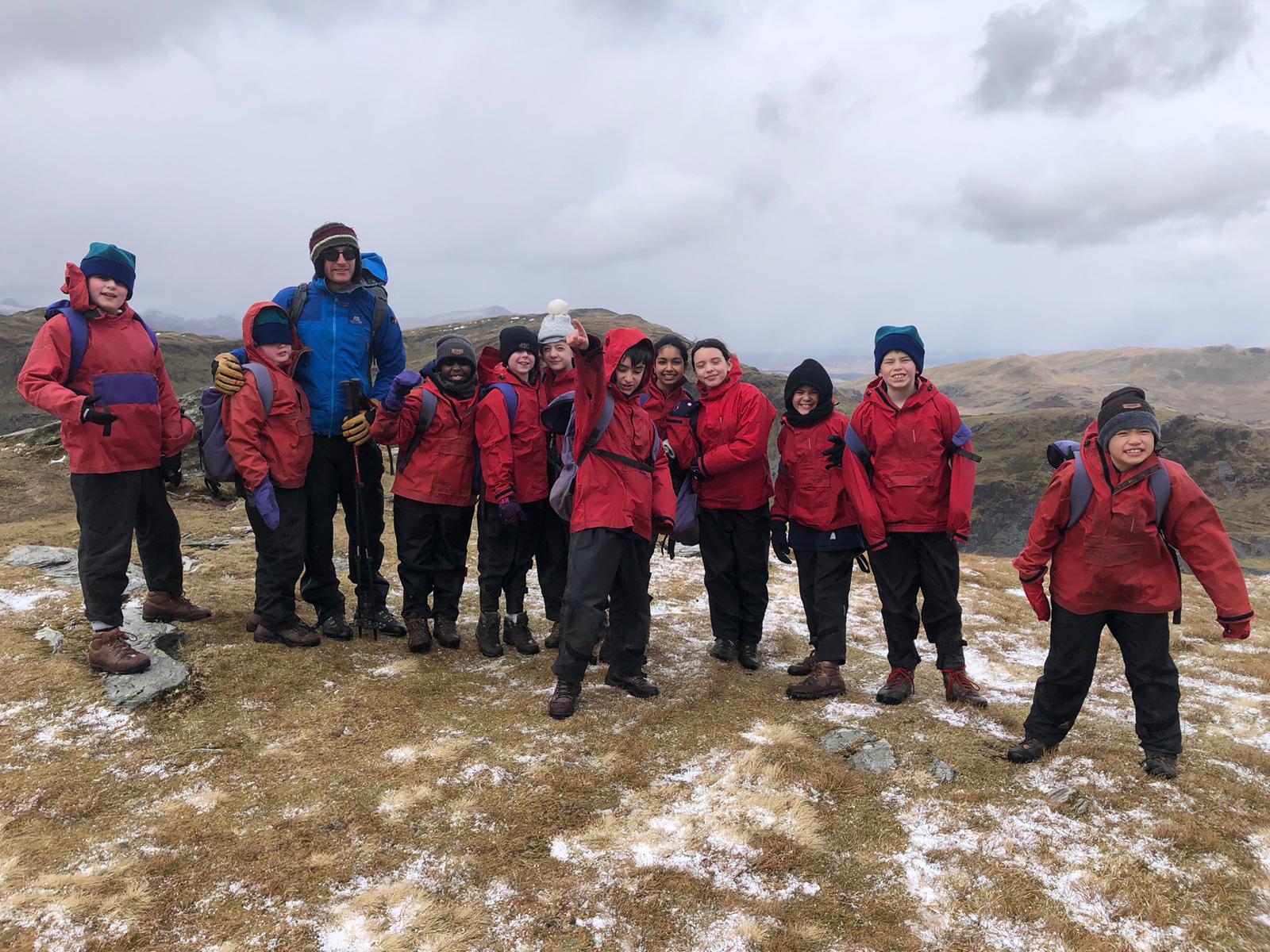 Monday 13th March
Our first full day and although it wasn't too cold – it was very wet! We went into the famous Welsh Slate Mines; climbed, crawled, ducked, trampled through some very large puddles, fell over (some of us lots) – got wet feet and cold hands, but all had a great time. Back at the centre, we organised our wet over-clothes, we had a warming dinner with a vanilla cream cake for dessert. Room inspections were carried out and the overall cleanness of rooms was fantastic (especially the boys!). We finished our evening with a Lego Challenge which required teamwork, communication and clarity. We are excited for another exciting and busy day tomorrow!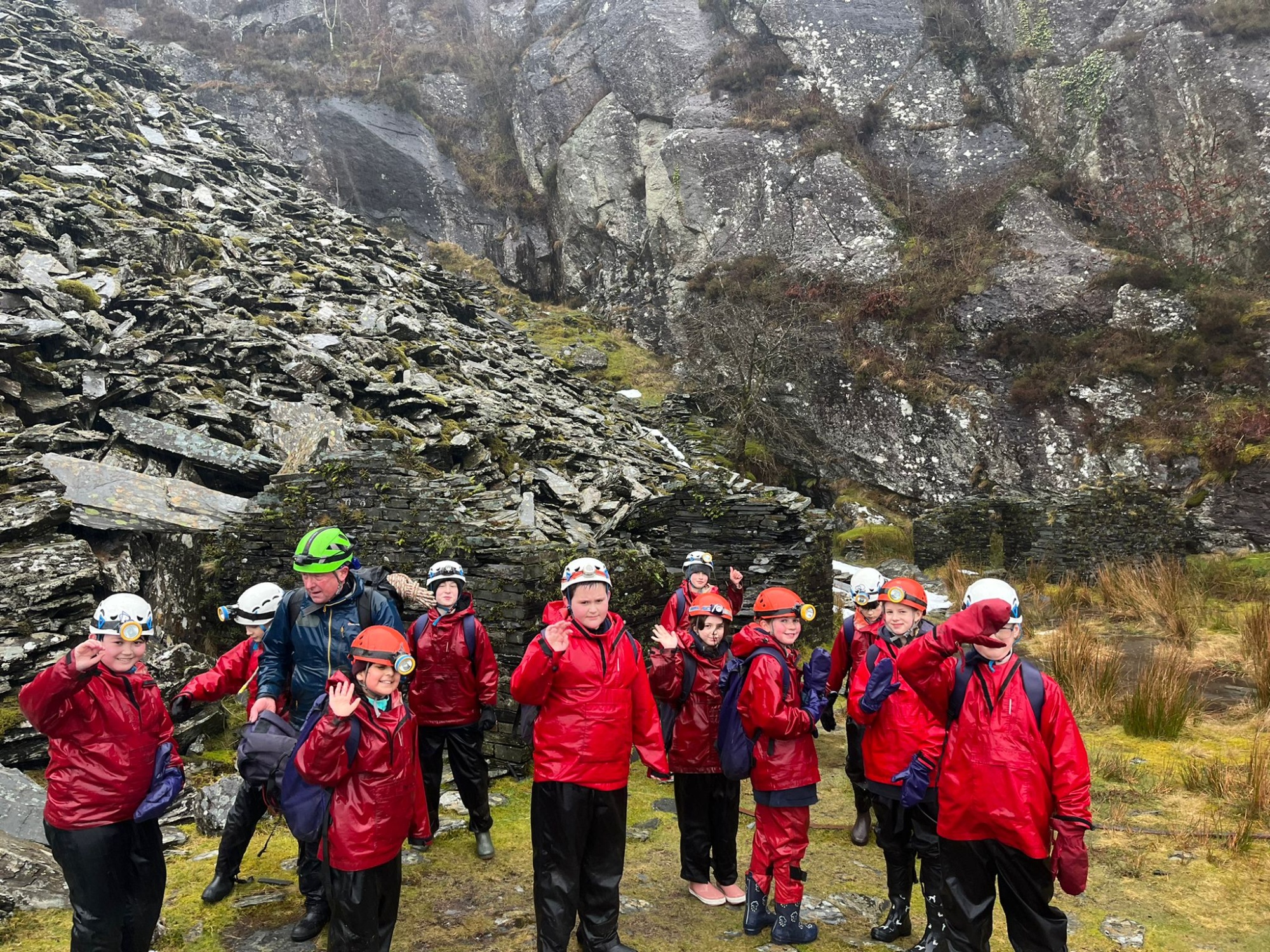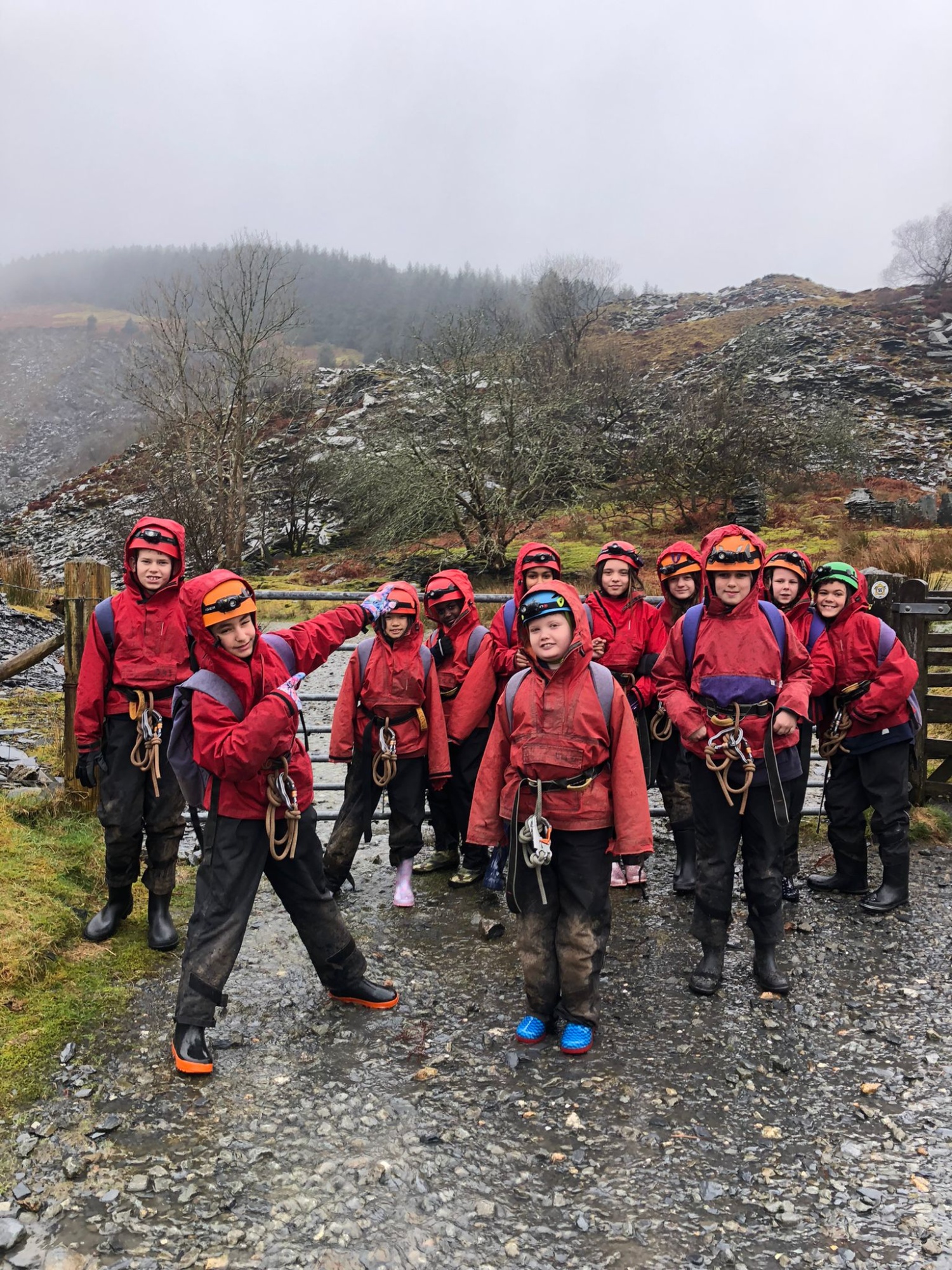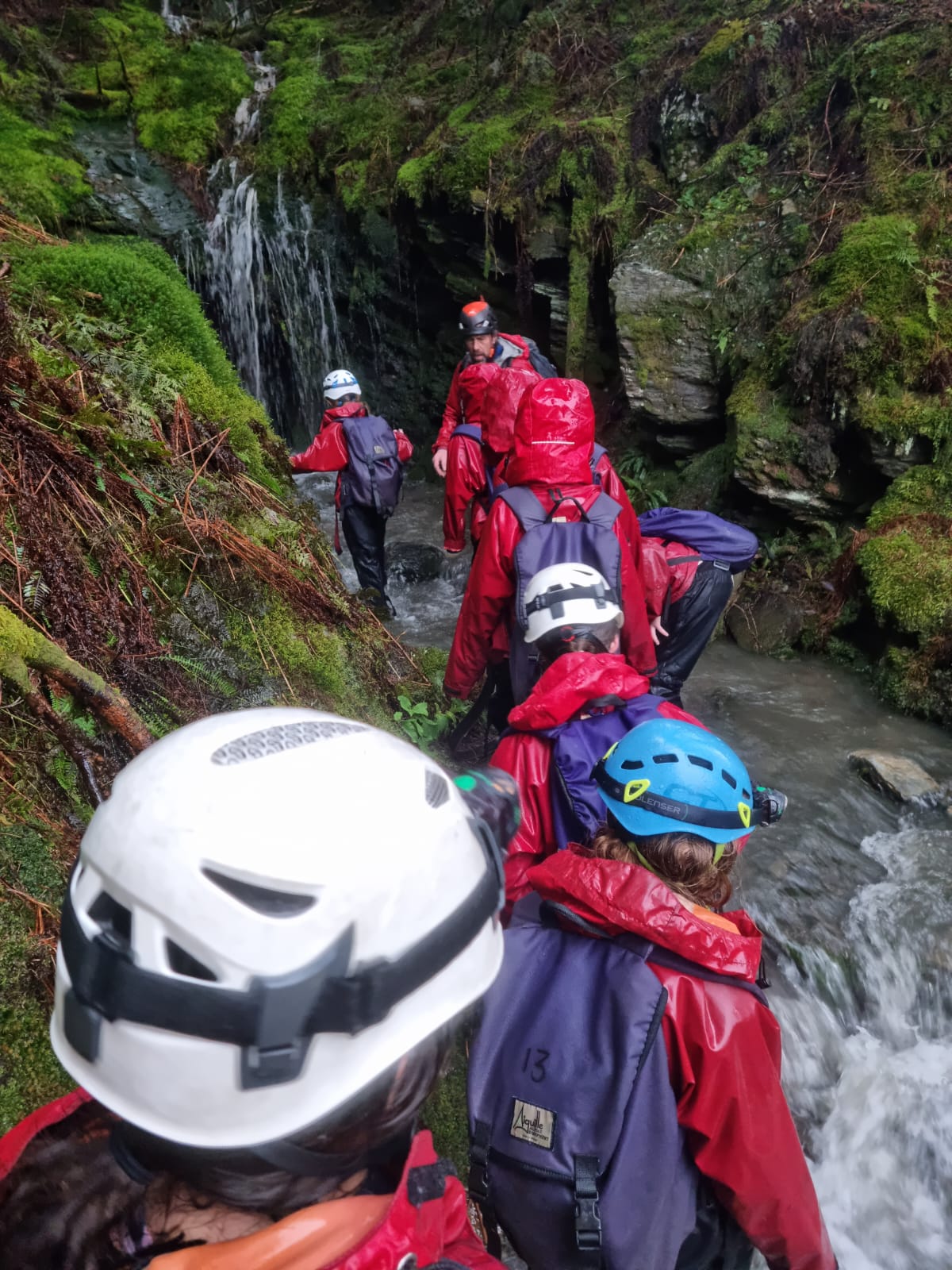 Sat 12th March - Evening all, we arrived safely and were met by our instructor Hugo. We spent some time unpacking and getting our kit altogether (walking boots, fleeces, and waterproofs). We had a lovely dinner which everyone enjoyed. After a bit more unpacking and evening chores, we kitted up for a night walk (in the rain!). All safely back to the center (and a bit more unpacking) before getting ready for bed and lights out. Everyone is definitely ready for sleep.