Year 6 Shakespeare 2023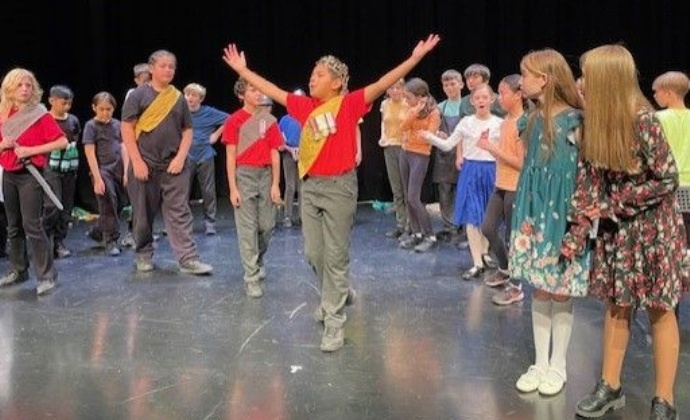 After weeks of rehearsals, the Year 6 ensembles of 'Much Ado About Nothing' and 'Romeo and Juliet' finally performed their Shakespeare plays to a live audience at The Exchange Theatre in Twickenham on Thursday this week.
The day consisted of technical and dress rehearsals. Two of the year 6 pupils had the opportunity to work with professional sound and lighting technicians. Both plays were received by the audience with enthusiasm and rapturous applause.
It has been wonderful seeing the children's confidence in presenting themselves growing and seeing how they have encouraged and supported one another.
Well done year 6 children - you were absolutely brilliant!