Year 6 Shakespeare Performances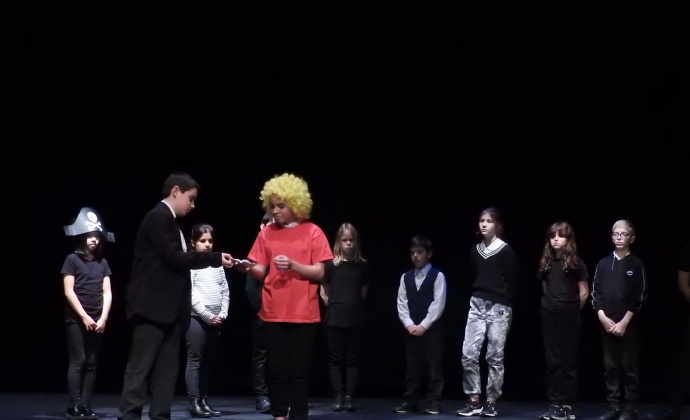 On Wednesday 9th November, Year 6 performed not one, but TWO magnificent Shakespeare plays at South Hill Park theatre.
One cast shared the dark and sinister secrets of Macbeth and the other told the hilarious tale of 2 mistaken identities in Twelfth Night. The children were incredibly professional in the way they conducted themselves both on and off stage and were able to shine in their own individual ways.