National Science Week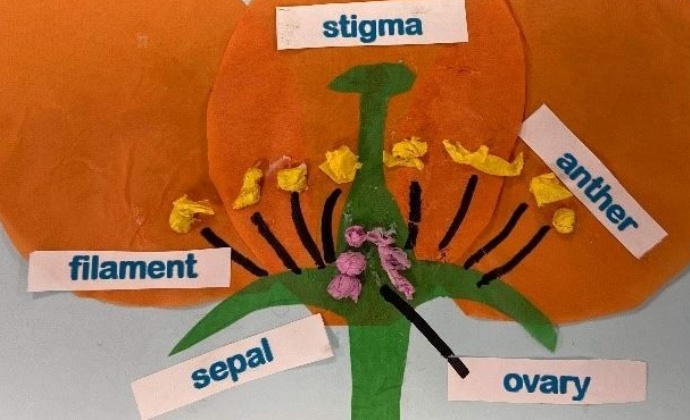 Year 3 had an exciting launch to our Science week when they explored the edible garden in Badgers Retreat. The children planted cucumber seeds and broad beans. They prepared the vegetable beds ready to plant their seeds and will continue to look after our vegetables over the coming weeks. They were also very excited to set up a wormery! They did this using the wormery kit and filled it with soil and worm food. They have since been monitoring the worms and replenishing their food supply, whilst keeping them moist with sprays of water. In addition to this they had a cress head competition.
The children enjoyed looking at the structure of a flower. During one of the lessons, they focused on the parts of a flower and made some beautiful, visual diagrams using tissue paper. Year 3 were also extremely lucky to have a real scientist visit them. Genny Enfissi, kindly came in and spoke to the children about sustainability. The children asked lots of interesting questions and were very enthusiastic to hear about Genny's real
scientific experiences.