Reception & Key Stage 1 Nativity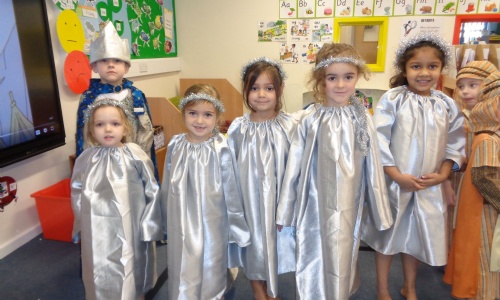 Somewhere in a Bracknell forest…
Reception and Key Stage 1 performed an entertaining and festive play called the little fir tree. The children had tremendous fun and were able to display their singing, dancing and acting talents.
Parents showed their appreciation with huge rounds of applause at all three performances and congratulated the children and staff.
Thank you to all the staff who worked very hard to make this happen.